Whilst Marshall Land & Property Associates LLP, MLPA Surveyors, as the firm is known in short, appears to be a "new kid on the block", we have 25 years of experience operating from our offices here in Kensington High Street.
MLPA was formed in early 2005 by Hugh Marshall and Mark Lodge Patch to continue the Surveying and Construction division of Meadowcroft which Hugh Marshall had run as a partner since 1983. Since then, Mark Lodge Patch resigned his partnership at the end of march 2007 and the Practice, whilst retaining its identity has changed its name to Marshall Land & Property Associates LLP. Maureen Scanlan joined the partnership for 2008 to take on an administrative role.
MLPA is a professional Chartered Surveying firm which majors on the the Building Services and Construction Services elements of surveying. Equally, there is expertise on the Valuation side with particular reference to Residential Valuation. For more information on the work we do please go to SERVICES.
---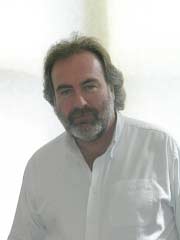 Hugh Marshall
Hugh Marshall graduated from Reading University with a degree in building surveying in 1974. He immediately joined Chesterton as a building surveyor on the Church Commissioners Hyde Park Estate and continued to help with the maintenance of the fabric on this 98 acre Estate in Bayswater, London W2 until 1977. In 1977 Hugh joined Taylor Woodrow Property Company, moving into project development and management of shopping centres and commercial buildings. A short spell working on his own account in 1980 led to a spell with Henry Butcher in 1980/81 where he helped form a building surveying department, following which he established Marshall Lurot as a surveying company in W2 in association with Antoine Lurot.
The association with Lurot Brand introduced Hugh to Bob Bradford and in 1983, Meadowcroft re-emerged with Hugh and Bob operating from 181 Kensington High Street. After 22 years together it was decided in 2005 to crystallize the two identifiable elements of Meadowcroft and the two partnerships of Meadowcroft and Marshall Land & Property Associates became separate businesses. Initially, the two practices retained cross consultancies but, following Bob Bradford's death in early 2008 the formal link was lost. Meadowcroft has since amalgamated with Frost & Partners to form Frost Meadowcroft.
Hugh became an Associate of the Royal Institution of Chartered Surveyors in 1977 and was elected to Fellowship in 1988.
Hugh has a number of interests outside his work. He is a keen Skiier and a member of the Ski Club of Great Britain. Hugh and his wife Maureen enjoy travel and, with family connections in Greece and close friends in Turkey and the United States in particular there are always opportunities to take an interesting break from the pressure of work. Over the years, interesting work projects have arisen and contacts made abroad have used Hugh to advise on their property requirements in the UK.
Motor Cars have been a life long passion of Hughs. Hugh has raced cars for more than 20 years and is involved as Chairman of The London Car Club which is one of the oldest Car Clubs in the UK and numbers many famous names amongst both present and past members, he is also a member of the BRSCC and the TVR Car Clubs.
---
Maureen Scanlan
Maureen's role in the Practice is in administration and finance within the Firm. She also has a role to play in Data and IT. Maureen worked in the Holiday Business with Thomson Holidays for 29 years. A good deal of her more recent work was within the direct sell market of Portland Holidays. During this time she variously had involvement in new product initiation, direct marketing and latterly in systems and database work.
---
Consultants
The partnership embraces a number of highly experienced consultants.
Involved in the mainstream building services activities are Clive Watson, Stuart Brown and Paul Hargreaves. Clive Watson is a structural engineer with considerable experience of major new work as well as refurbishment, repair and insurance work. Clive allows us to offer wide ranging engineering services and advice to our clients. Both Paul and Stuart are architecturally trained and Paul is also a Chartered Surveyor. Stuart is a qualified Architect. The combination of the abilities of Stuart and Paul allow us to tackle jobs from straight forward conversions and alterations to full blown design.