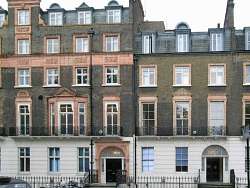 Project Management: Creation of a new Campus for Huron University in Russell Square WC. Grade II Listed.
Architecture and building surveying share some common ground, a building surveyor can often provide architectural services and vice versa.
Surveyors more frequently get involved with administering the building process and often act as "client's representative" or "contract administrator". The difference between architects and surveyors lies in the different training behind each profession. Architects tend to have more training in design and architectural theory and history, whereas building surveyors incline more towards the technical, practical, contractual and legal aspects of the building process.
However, some building surveyors also have an ability to plan and design as well as handle the administration of a building contract.
At MLPA our team covers all aspects of the building process and we are therefore able to offer a range services that can dove-tail with the matters handled by our other departments;
Building Project Management. Taking control of the procurement process and construction team to ensure that the client gets value for money and programmes adhered to.
Design Services. Full planning and design drawings and tender information for new buildings or alterations and extensions to existing.
Statutory Controls. Planning applcations, appeals, Building Regulations approval, Certificats of Lawful Use and Development.
Planning Supervisor role under CDM Regulations.
Party Wall Matters. All aspects of the Party Wall Act 1996
Please contact us for an informal discussion about your requirements. If we cannot help we will try and point you in the right direction.