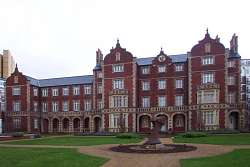 Stone Hall, Kensington Green, London W8
Building surveying encompasses a wide range services giving valuable advice to existing owners and occupiers as well as those considering new property. We cover a range of properties including residential,office and industrial, public houses and we have an interest in historic buildings.
The services set out below are the main areas of our work. Whilst we are just giving an overview of our services, if you click on the individual headings this will take you into each area in more depth. You will see that there is a section of this site headed contact us. In each of the sections where relevant you will be directed to this section where there is a short questionaire that you can email to us on a specific service enabling us to respond with a quotation for the appropriate work and a timescale for providing this service to you.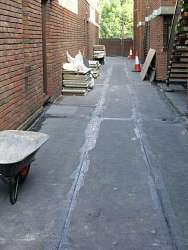 Replacement of life expired roof level entrance walkways on a major 1980s residential development in Hammersmith, West London
Please contact us for an informal discussion about your requirements. If we cannot help we will try and point you in the right direction.
For further advice or assistance please contact : hughm@mlpasurveyors.com
Or you can use this form for surveying enquiries